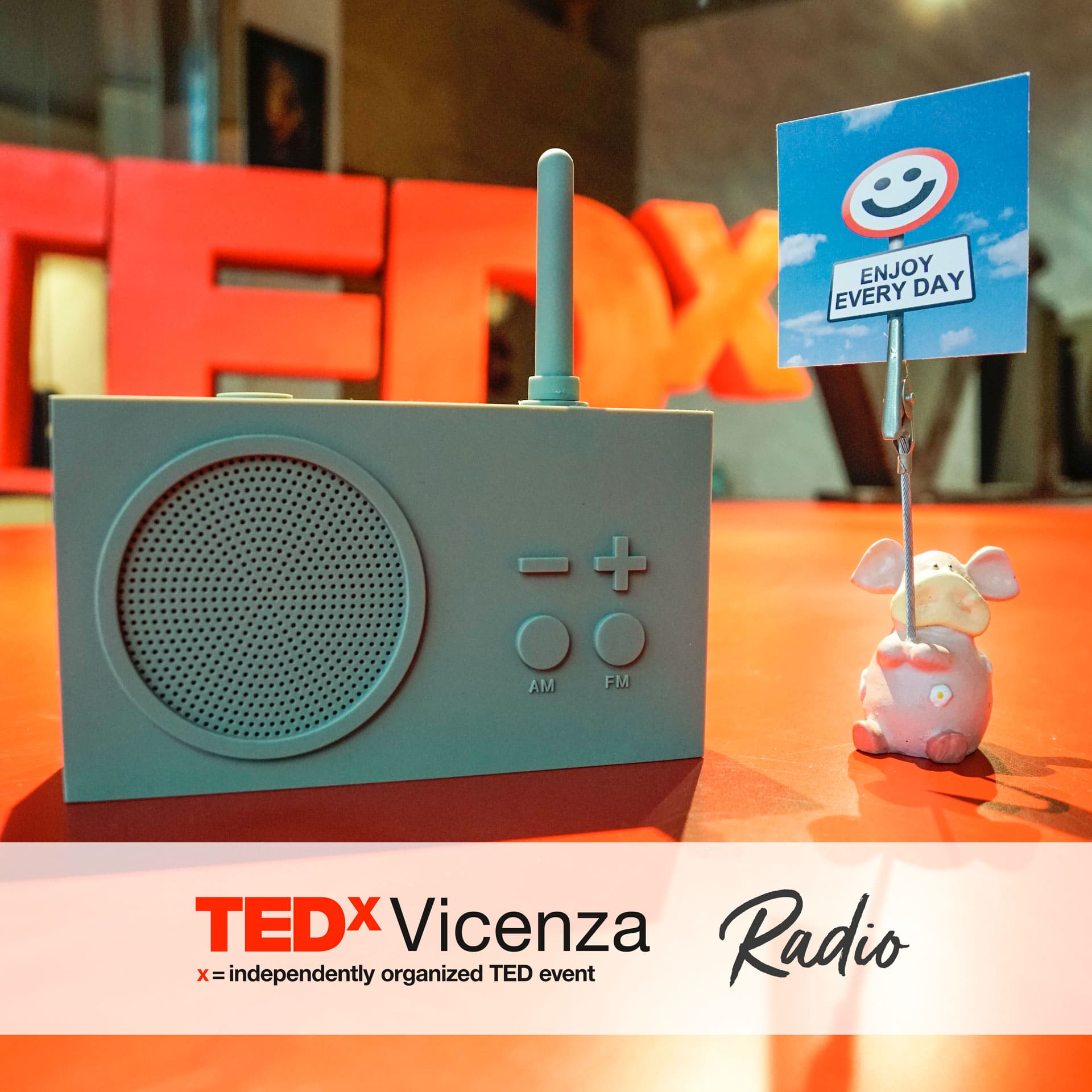 09 Gen

TEDxVicenza Radio: riascolta la prima puntata

Una delle novità di quest'anno è che TEDxVicenza diffonde le idee e i messaggi di TED anche attraverso la radio.

Ospiti di Valliland Radio, nella prima puntata Federico Miotti e Nicole Zavagnin hanno ripercorso, assieme alla founder Benedetta Piva, la nascita di TEDxVicenza.

E a fare da filo conduttore tra curiosità e musica proprio il tema della prima edizione di TEDxVicenza, tenutasi nel 2015 al Teatro Olimpico di Vicenza: Planting the seeds.

Puoi riascoltare la puntata, in attesa del prossimo appuntamento in diretta mercoledì 16.01.19 dalle 19:30 alle 21:00. Si parlerà di Play, Pause, Restart. Ci sarai? Puoi ascoltarci dal sito di Valliland Radio o puoi seguire la diretta nella nostra pagina facebook.


Ed ecco anche la playlist della prima puntata: ascoltala su Spotify.
I feel fine – The Beatles
I'm a king bee – Rolling Stones
Blue Suede Shoes – Elvis Presley
Sowing The Seeds of Love – Tears for fears
Life is a Flower – Ray Smith
Jungle Drum – Emiliana Torrini
Always Spring – I'm From Barcelona
Azzurro – Paolo Conte
Hyperroots – The Vegetable Orchestra
Ti aspettiamo il 16 gennaio per la 2° puntata!